Sign up to receive my quarterly newsletter with information on new releases, sales, appearances, and a recipe or two!




Coming in 2018

Welcome to

SIREN COVE

New Series

Available in Mass Market Paperback!!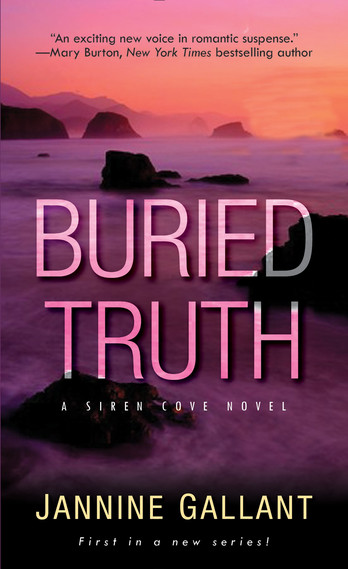 Find all my Books at these Retail Sites.

Write what you know. I've taken this advice to heart, creating characters from small towns and plots that unfold in the great outdoors. I grew up in a tiny Northern California town and currently live in beautiful Lake Tahoe with my husband and two daughters. When I'm not busy writing, I hike or snowshoe in the woods around my home. Whether I'm writing contemporary, historical or romantic suspense, I bring the beauty of nature to my stories.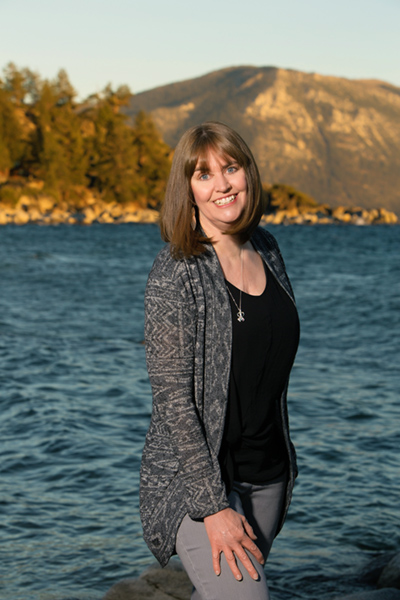 Contact me at: Jannine@JannineGallant.com

I would love to hear from you!

The Roses of Prose

A group blog featuring 17 authors!

I blog on the 2nd and 18th of each month.

I hope you'll visit often!



Photo Credit: Danielle Hankinson Photography

BURIED TRUTH

"Jannine Gallant is a talented author who knows how to grab your attention and keeps the suspense in high gear until the end." ~ RT Book Reviews

Visit Siren Cove, Oregon, for gorgeous beaches, miles of hiking, delightful small-town shops—and a dark side none of its residents could have possibly imagined . . .

Leah Grayson has lived in Siren Cove all her life. It's where she buried a time capsule with her fifth-grade class. Where she spent an unforgettable night on the beach with her first love. Where she married then divorced her rotten ex.

But there's something ugly going on in her pretty little town. When Leah organizes a reunion for her fifth-grade classmates to open their time capsule, they discover a roll of film no one remembers saving. Afterward, strange incidents begin happening. Warnings. Accidents. Random acts of vandalism.

Luckily, her first love is back in town, too. Ryan Alexander has made it big with a wildly popular social media startup, but he's still the same sweet, cynical man she fell for all those years ago. And the chemistry they felt as teenagers is as strong as ever.

A nostalgic fling turns deadly when someone is convinced Leah has the key to secrets long buried. With no way to know whom they can trust, Leah and Ryan will have to seek out the answers themselves . . .


LOST INNOCENCE

The small town of Siren Cove, Oregon, has everything you could want—and a few things you don't . . .

BREATHTAKING BEACHES

Artist Nina Hutton finds a lottery ticket on the beach, stuffs the crumpled paper in her pocket—then forgets all about it. Distracted and shaken by a series of break-ins at her home, Nina turns to her handsome new neighbor for help and protection again and again.

MILES OF HIKING TRAILS

Since the death of his wife in a drive-by shooting, Teague O'Dell has moved from the city to the small town of Siren Cove, determined that his daughter will grow up in a safe environment. But when the intriguing woman next door is plagued by a mysterious vandal, he wonders if his new home harbors unexpected dangers.

. . . AND HIDDEN THREATS

The winning lottery numbers have been revealed, and the owner will do whatever it takes to claim the prize. And the closer Nina and Teague get to each other, the closer they may get to exposing a horror that could cost them everything . . .



HIDDEN SECRETS

The final book in the

SIREN COVE SERIES

will be available November 27th.

More information to come!